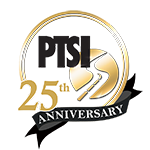 Pupil Transportation Safety Institute, a NYS-based nonprofit, has been servicing the school transportation industry since 1994. Formed as a training company providing services to the New York State Education Department, Pupil Transportation Safety Institute (PTSI) has grown to an internationally recognized supplier of school bus driver training, management services, and safety resources.
The primary areas of PTSI's work include:
Training Courses & Certifications: Some of our most notable courses include the annual Professional Development Seminar (PDS), 19-A Certification Course, 19-A CE Refresher, and School Bus Driving Instructor (SBDI).
Safety & Resource Materials: Find a broad range of training, safety, and resource materials in support of the goal for safe transportation for children for school transportation carriers in New York State and across the country.

Consultation & Evaluative Studies

: School transportation efficiency and compliance safety studies for school districts, bus contractors, and state agencies.
Additionally, PTSI provides program development, management professional development, driver instruction, train-the-trainer courses, and more…
As a 501c3 nonprofit organization, PTSI is governed by a Board of Directors. The Board is comprised of a national base of esteemed professionals, representing various aspects of the pupil transportation industry. The Board sets the policies and strategic vision for PTSI in carrying out its mission. The Board welcomes your counsel and feedback.
---
Board of Directors
Nikki Hughes, Board of Directors President
Ron Kinney, Board of Directors Vice President
Jaime Gallego, Board of Directors Treasurer
Kanoe Cockett, Board of Directors Secretary
Kay Strand, Director
Jeff Garlow, Director

Office Staff
Jonathan Bentley, Managing Director, ext. 303
Kathleen Furneaux, Safety & Training Manager, ext. 301
Chasity Neivel, Graphic Design Specialist/Office Manager, ext. 304
Lorraine Sanders, Course Coordinator, ext. 306
Maria Carocci, Training & Development Specialist, ext. 308
Debra Sisson, Training & Development Specialist, ext. 300
Heather Snyder, Finance Specialist, ext. 307
Aurora Lesinski, Office Assistant, ext. 302
David Webb, Training & Development Specialist, ext. 313
Carrie Clyne, Training & Development Specialist, ext. 316
---