Our focus
PTSI is the leading provider of resources to organizations in support of their goal of the safe, efficient transportation of children. PTSI provides a broad range of safety and management services to school transportation providers in New York State and across the country. The primary areas of PTSI's work include: training courses and certifications; safety and training resource materials; consultation and evaluative studies; and workshop and program development services.
Courses and Training
Are you looking to take your career to the next level? PTSI Courses provide the training tools needed for those looking to enhance their transportation career.
NYSED Courses
All New York Education Department Certification Courses easily accessible in one place.
Events
All PTSI events can now be viewed in one place! Click here and view everything happening with us during every month.
Online Store
We offer a wide array of quality and affordable training resources, school bus safety and instructional materials.
We know your job is important and demanding.
PTSI stands ready to provide assistance and support to transportation professionals through our extensive school bus safety materials and products.
Our Team
Meet PTSIs dedicated team of professionals.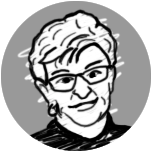 Kathleen Furneaux
Executive Director
Please contact Kathy directly by dialing extension 301 for the following inquiries:
Employment Opportunities
Consulting Needs
Legal Questions
News Reporters
Chasity Neivel
Graphic Design Specialist/Office Manager
Please contact Chasity directly by dialing extension 304 for the following inquiries:
SBDI ID Card Questions
General Questions
Michael Woodworth
IT Specialist & Videographer
Please contact Michael directly by dialing extension 303 for the following inquiries:
Technical Issues with Hardware/Software
Online Course Issues
Video Playback Issues
Randall Price
Online Training Development Specialist
Please contact Randall directly at extension 305 for the following inquiries:
SBDI Questions
Online Course Questions
General School Bus Driver Questions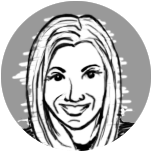 Tracey Roman
Event Planner/Course Registrar
Please contact Tracey directly by dialing extension 306 for the following inquiries:
All PTSI Course Offerings
PTSI Course Scheduling and Cancellations
Replacement PTSI Course Certificates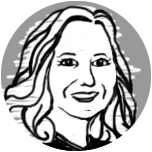 Lorraine Sanders
Online Sales & Data Specialist
Please contact Lorraine directly by dialing extension 302 for the following inquiries:
All NYSED Course Questions
30hr Driver Basic Course
10hr Attendant/Monitor Basic Course
NYSED NPO/NPC/Delivery Agency Applications
NYSED Lost/Duplicate Certificates
Product Orders/Sales
Antoinette Follett
National Marketing Manager
Please contact Antoinette directly by dialing extension 310 for the following inquiries:
All Marketing Related Questions
Advertisments
Press Releases
Christina Snell
Accountant
Please contact Christina directly by dialing extension 307.
David Adam
Training Development Specialist
Please contact David directly by dialing extension 309 for the following inquiries:
All Certified Examiner Questions
LATEST NEWS
Scroll through to find out what is happening at PTSI.
The 2019 Laws & Regs are now available and ready to ship! Place your order today!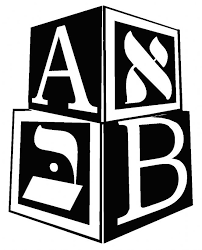 Did you know that we have resource materials that have been translated into Yiddish? View our PSA / Parent resources on the Downloads Page.  Special Thanks to SBDI Moses Follman for his assistance!
Previous
Next
Get in touch
Submit this form to ask PTSI a question.