Price of Course:  $550
This comprehensive, three-day course, taught by PTSI's Accident Investigation Experts, helps operations improve school bus accident scene management and develop bus accident response policies and procedures.
Comparable to the NYSDOT's Bus Accident Investigation Training For Identifying Safety Hazards (BAITFISH) training classes, PTSI's course is school bus specific and provides both classroom instruction and hands-on field work, including photographing, scene measurement and math skills needed for accurate scene reconstruction and documentation. Participants will progress through a logical process to understand accident response readiness as it applies to their operation.
While an accident typically lasts just a few seconds, the physical and psychological chain of events before, during and after a crash can be very complex, and a challenge for pupil transportation staff. A high level of hands-on class participation will facilitate the objectives each class member brings to the course.
Guidelines on how to document and manage an accident include how to prepare a response to an accident, on-scene procedures, and follow-up. Learn how to sketch an accident scene in detail, use photography, read tire marks, analyze bulbs, measure accurately, collect initial evidence, interview witnesses, and handle media.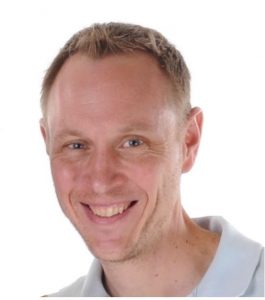 Instructed by Jonathan Anna, a 20 year police veteran, who spent 17 years as a crime scene specialist with 13 years also as motor vehicle crash re-constructionist. As a crash re-constructionist, Jonathan was responsible for investigating fatal motor vehicle crashes and departmental crashes. Jonathan has successfully completed both Northwestern basic and advanced crash investigation courses and IPTM's crash re-constructions course. He has also successfully completed various specialized crash and commercial vehicle enforcement courses.
Jonathan has taught as New York State certified general topics police instructor and brings real world knowledge and experience into the classroom.
Course Materials Include:
PTSI's Accident Scene Management & Documentation Manual

Accident Investigation Template

Accident Investigation Forms

Emergency Investigation Bag Checklist
Please note, when registering you must provide your own email address. If you do not have a working email, you may enter an alternate email address in the CC field. Thank you.
| Date(s) | Host | Location | Instructor(s) | Register |
| --- | --- | --- | --- | --- |
| May 1, 2, 3, 2024 | Pupil Transportation | East Syracuse, NY | Jonathan Anna | Register |
| July 10, 11, 12, 2024 | University of Albany | Rensselaer, NY | Jonathan Anna | Register |