ENGLISH VERSION Student Safety Drill Flip Chart for MIDDLE & HIGH SCHOOL STUDENTS
1022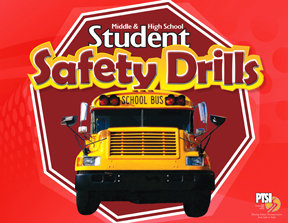 Now drivers can deliver student safety drills with these 11"x 8.5" flip charts on laminated, heavy stock paper — the easiest and most effective student training tools around! Middle and High School Level Flip Chart has colorful pictures and simple text showing step-by-step procedures on one side of each page, and a driver script on the flip side. The Middle and High School Level Flip Chart was designed to be used alone, or with the School Bus Safety Drills Curriculum from PTSI. The Flip Charts have large-type "scripts" on the back of each page for drivers to read to students. Also Available in Spanish!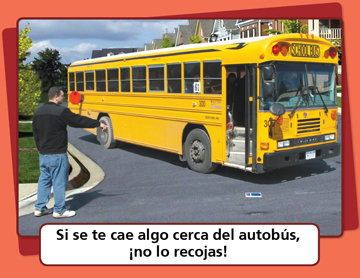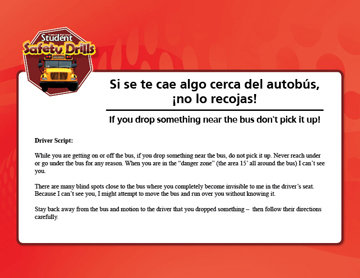 ---
Returns: If for any reason you are not satisfied with a product, please return it in sellable condition within 7 days for a refund or credit less shipping. We cannot accept returns that have been damaged in any way. Please include a copy of the invoice.
Product Use: You as a purchaser are responsible to review all products in light of laws, procedures and policies in effect in your operation. We have attempted to include products which provide a positive and useful message.
All PTSI products are copyrighted unless otherwise noted. Please respect our copyright.