PTSI now offers online training lessons! Help your drivers learn and improve skills through individual online training that can be done at any time. These lessons offer flexibility and one-on-one interactive training on various topics.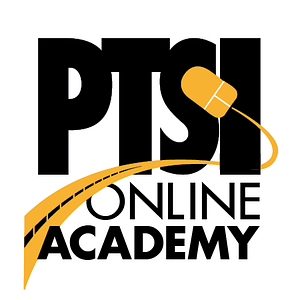 Current Online Academy lessons include:

Our goal is to provide your transportation department with access to valuable learning and development opportunities. Some of our best-selling industry-leading lessons are now offered in an interactive web-based format. These online lessons were developed to provide individual training, enhance critical skills, and reinforce best practices in school bus transportation safety.
Demo Lesson
Available Academy Lessons
Purchase Access Keys
$40 per Access Key
No instructor fees, affordable pricing
On-demand access to full lesson collection
Participants can start, stop and return to the lesson at a later date to finish
Individual lesson Access Keys eliminate the need to wait or form a group for training
Lesson Access Keys can be purchased in bulk and used for any of the PTSI lessons in the catalog. Purchase Access Keys
| | | | | | |
| --- | --- | --- | --- | --- | --- |
| Number of Keys | at $40 per Key | Discount | Cost | Save | # Free |
| 5 | $200 | 20% | $160 | $40 | 1 |
| 10 | $400 | 30% | $280 | $120 | 3 |
| 20 | $800 | 40% | $480 | $320 | 8 |
| 30 | $1200 | 45% | $660 | $540 | 14 |
For greater bulk pricing, please contact Antoinette at PTSI, antoinette@ptsi.org or (315)475-1386 x310
---
Purchaser will be provided with Quarterly Reports that identify registered participants, lesson score, and certificates issued. This allows you to accurately monitor to ensure your organization's learning needs are being met.    For Tech Support with the lessons, please contact michael@ptsi.org