Iowa State Specific Trains Can't Stop Training Curriculum
1121-1IA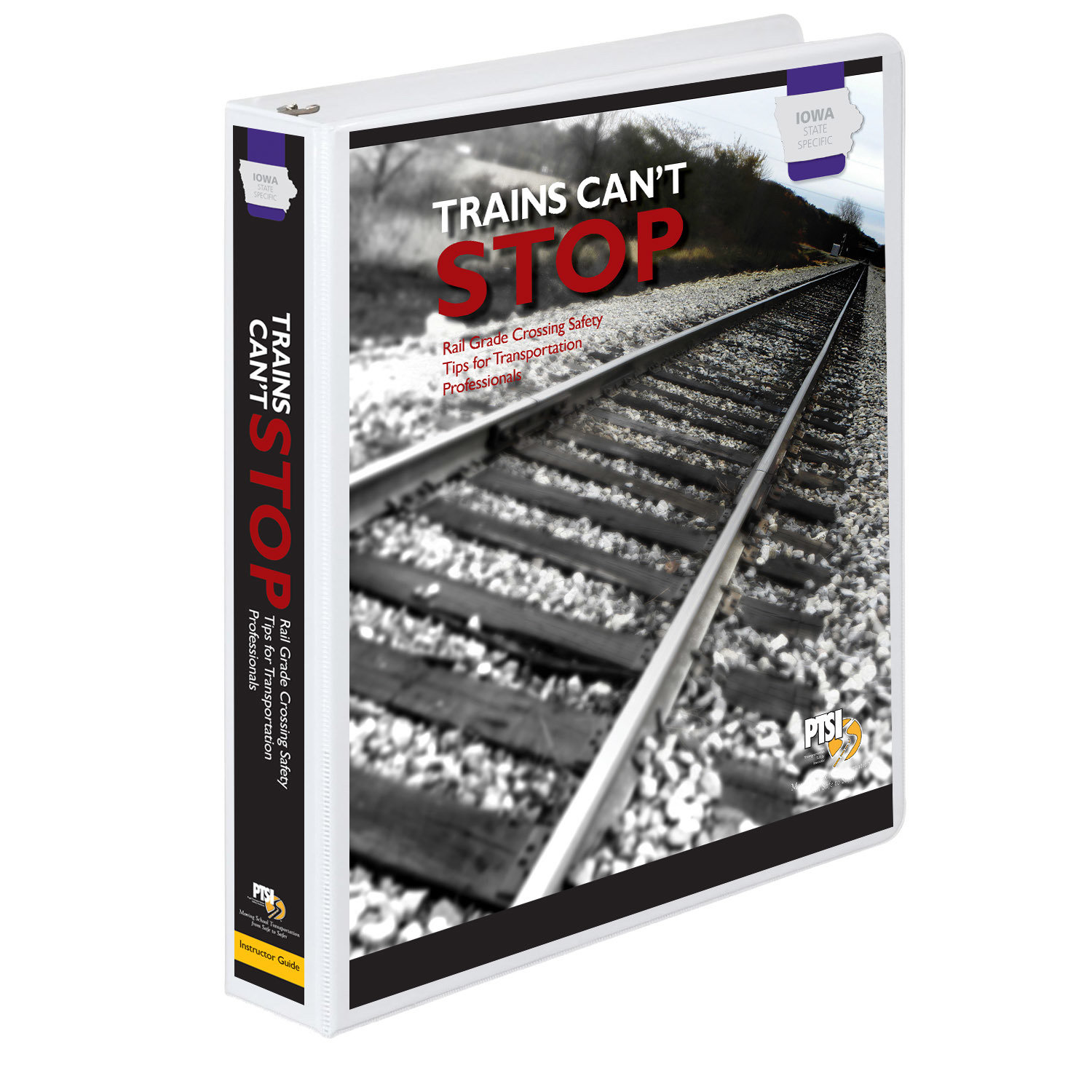 This Curriculum has been customized for Iowa State.
This comprehensive training course – revised and updated for 2010 – examines key questions about railroad crossings for school bus drivers. Addresses real-world challenges such as: crossing angled rails and multiple tracks; limited visibility; defective railroad equipment; and passive grade crossings. The course builds on recommendations of the National Traffic Safety Board. The Instructor Guide will prepare your trainer to conduct this effective course, designed to be held in the classroom and on an optional "field trip" to a local grade crossing.
ONE SAMPLE driver workbook
PowerPoint slide presentation (on CD)
NTSB Fox River Grove and Conasanga accident report
Grade crossing safety checklist
Quiz, Evaluation forms, Reproducible driver invitation and Thank-you letters
---
Returns: If for any reason you are not satisfied with a product, please return it in sellable condition within 7 days for a refund or credit less shipping. We cannot accept returns that have been damaged in any way. Please include a copy of the invoice.
Product Use: You as a purchaser are responsible to review all products in light of laws, procedures and policies in effect in your operation. We have attempted to include products which provide a positive and useful message.
All PTSI products are copyrighted unless otherwise noted. Please respect our copyright.