Iowa State Specific Student Management "Creating a Bus Safety Culture" Training Curriculum
1180-IA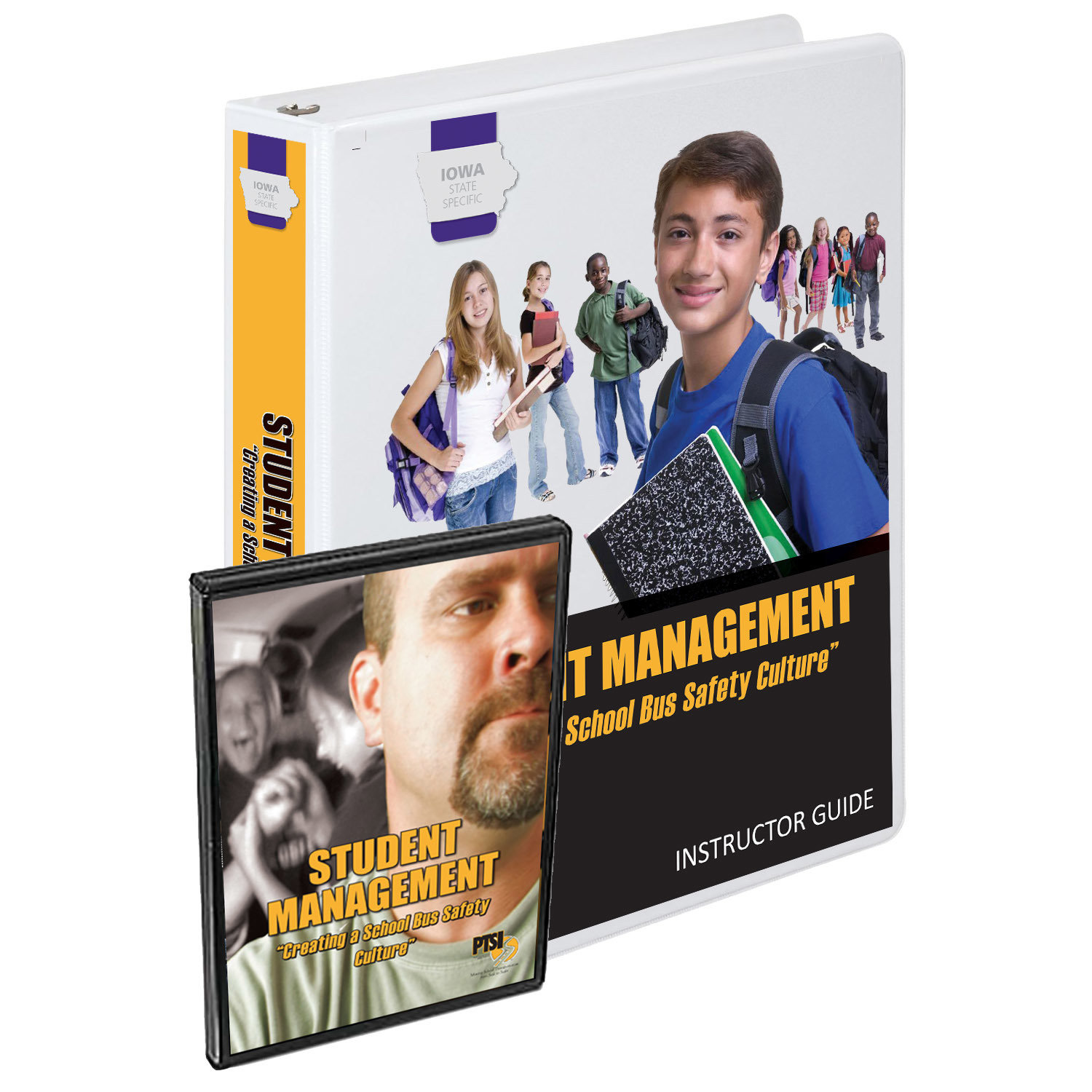 This Curriculum has been customized for Iowa State.
Today's drivers are asking for up-to-date information to help them manage student behavior on their buses. We've responded to their needs with this 1- to 2-hour flexible lesson plan. Included is a DVD to show drivers and attendants there is no "magic potion" for student management – it takes hard work to get the job done. Six suggestions are explored, which, when put in place, reinforced and enforced, can change a chaotic bus environment into a safety culture!
Instructor's notes within a 3-ring binder
PowerPoint Presentation slides printed and on CD
1- to 2-hour in-service lesson plan and materials for drivers and attendants
Creating a Bus Safety Culture – 20-minute companion video
One SAMPLE Workbook (additional workbooks sold separately)
Preview:
---
Returns: If for any reason you are not satisfied with a product, please return it in sellable condition within 7 days for a refund or credit less shipping. We cannot accept returns that have been damaged in any way. Please include a copy of the invoice.
Product Use: You as a purchaser are responsible to review all products in light of laws, procedures and policies in effect in your operation. We have attempted to include products which provide a positive and useful message.
All PTSI products are copyrighted unless otherwise noted. Please respect our copyright.