Iowa State Specific Distraction & Driving Training Curriculum
1135-IA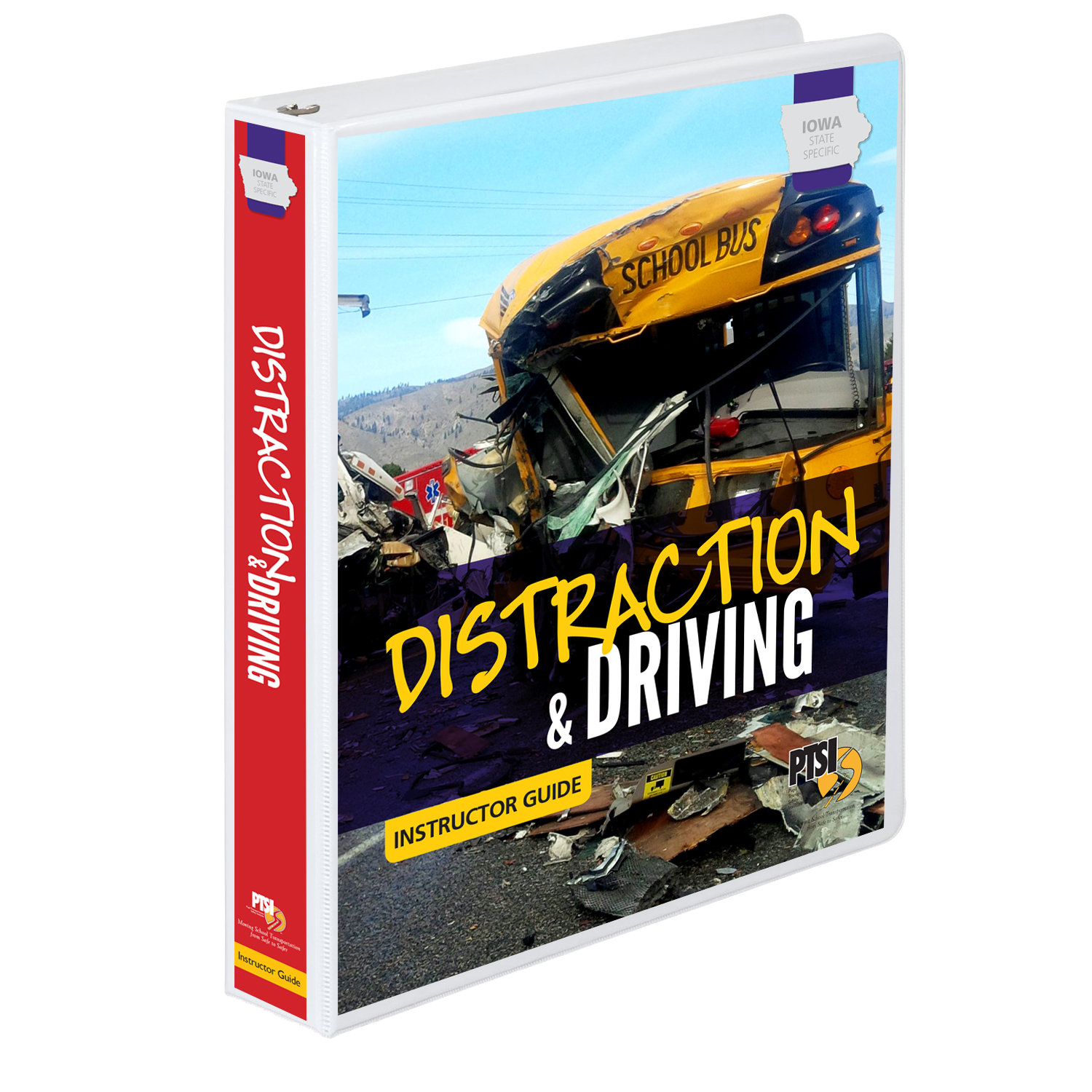 This Curriculum has been customized for Iowa State.
Did you know a two- to four-second distraction while driving is the equivalent of driving drunk? Driver distraction is considered a national epidemic and a major safety issue, causing many accidents and deaths each year. For school bus drivers, overcoming driver distraction is a vitally important safety issue. It's a matter of life and death for drivers and the millions of students they transport nationally each day. In this course, you will learn:
• What distracts a school bus driver?
• How does distraction happen?
• What are the unique dangers of talking or texting on a cell phone?
• How can you overcome distraction while driving and improve focus.
To address the issue, awareness campaigns, programs and legislation are in effect at the local, state and federal levels. Join your fellow transporters – learn the facts, figures and science of driver distraction to keep your student riders safe.
Training Curriculum includes:
Instructor's notes inside 3-ring binder
PowerPoint Presentation on CD
One SAMPLE Workbook
---
Returns: If for any reason you are not satisfied with a product, please return it in sellable condition within 7 days for a refund or credit less shipping. We cannot accept returns that have been damaged in any way. Please include a copy of the invoice.
Product Use: You as a purchaser are responsible to review all products in light of laws, procedures and policies in effect in your operation. We have attempted to include products which provide a positive and useful message.
All PTSI products are copyrighted unless otherwise noted. Please respect our copyright.