Iowa State Specific Bullying on the Bus – Growing Respect – Inservice Training Curriculum
1050-IA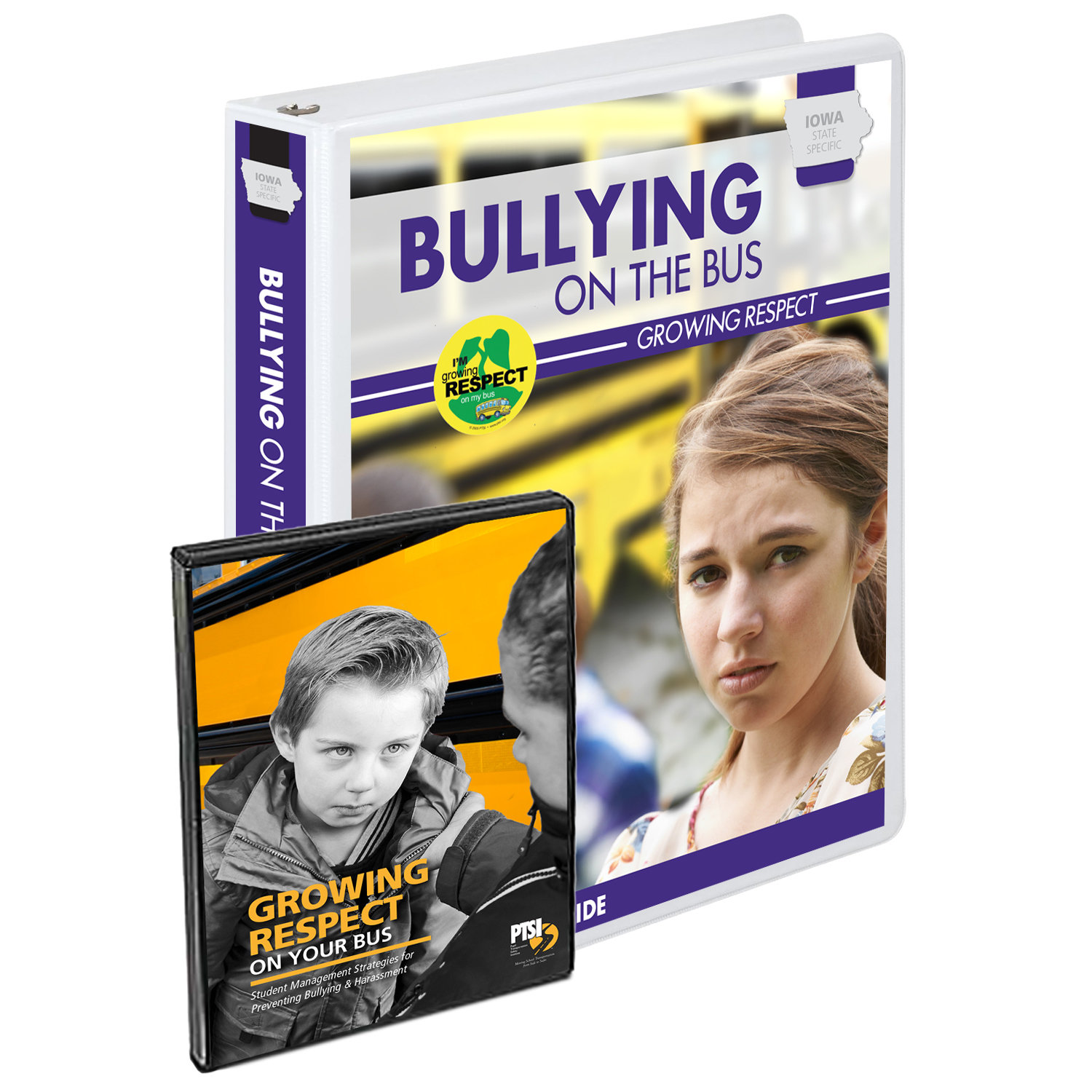 Bullying on the bus is one of the most difficult, yet hard to identify and control behaviors transportation teams deal with every day. "Bullying on the bus – Growing Respect" brings your drivers and attendants up to date on this important topic and give them the tools they need to counteract and prevent bullying on the bus.
Included in this curriculum:
Instructor's notes Overhead slides printed and on CD
1- to 2-hour in-service lesson plan and materials
One sample workbook
"Growing Respect on Your Bus" – 30 Minute companion DVD: "Growing Respect on Your Bus" teaches drivers and attendants the importance of establishing a respectful, secure, bully-free school bus environment. Draws on the experience of nationally recognized anti-bullying experts and the success of drivers and attendants. Includes discussion questions and suggestions for preventing bullying and harassment.
Preview:
---
Returns: If for any reason you are not satisfied with a product, please return it in sellable condition within 7 days for a refund or credit less shipping. We cannot accept returns that have been damaged in any way. Please include a copy of the invoice.
Product Use: You as a purchaser are responsible to review all products in light of laws, procedures and policies in effect in your operation. We have attempted to include products which provide a positive and useful message.
All PTSI products are copyrighted unless otherwise noted. Please respect our copyright.