Some of PTSI's best-selling industry-leading courses are now offered via the Online Academy training platform. The Online Academy, a web-based format, extends PTSI's practice of offering high-quality training in a flexible and interactive format that school bus drivers and transportation managers across the country can benefit from.
"Our goal is to provide your transportation department with access to valuable learning and professional development opportunities," states Kathleen Furneaux, Executive Director at Pupil Transportation Safety Institute. "These online lessons were developed to provide affordable individual training, enhance critical skills, and reinforce best practices in school bus transportation safety."
The new Online Academy lessons include: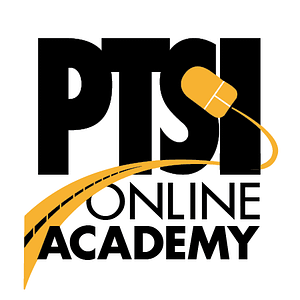 The Online Academy offers on-demand access to a growing collection of lessons, priced at just $40 per single-use Access Key. The keys can also be purchased in bulk, and used for any of the lessons in the Online Academy. Each lesson runs approximately 45-minutes.
Benefits of online lessons:
No instructor fees, affordable pricing
Students can learn at their own pace
Flexible format allows student to review as necessary
Individual lesson Access Keys eliminate the need to wait or form a group for training
Online Academy lessons offer school bus drivers the option of learning and improving skills through individual online training that can be done at any time. Each lesson has been created to maximize convenience, while diligently maintaining the effectiveness of online instruction.
Whether training brand new drivers or certifying those drivers seeking career advancement, Pupil Transportation Safety Institute has the tools and resources for success.
To learn more about the PTSI Online Academy, visit https://ptsi.org/online/